Moving to the Bay Area is exciting and something you should look forward to. Best known for its hills, the fog, and the Golden Gate Bridge, the city has so much to offer when it comes to food, arts, sports, entertainment, and culture. Despite just being over 40 square miles, San Francisco is divided into several areas, each with its distinct characteristics, and it can be difficult to choose the next home for you and your family.
With your children, you'll have to consider three things: safety, proximity to schools, and a good community. You will also have to balance these with the cost of living, real estate prices, and accessibility to public transport or parking.
No need to worry though as we've already done the research and the hard work. Here are the best neighborhoods in the city that are perfect for you and your little ones.
Bernal Heights
The pandemic which brought about strict lockdowns has led to a heightened sense of community among the Bernal Heights residents where neighbors are always willing to lend a helping hand no matter what the circumstances are.
Even before 2020, the neighborhood, also sometimes called Maternal Heights, is already family-centric with several children-friendly restaurants, shops, and playgrounds including Holly Park and Precita Park. Now that movements are limited, the community has been creative in holding fun scavenger hunts and musical performances and has established Six Feet of Separation, a children's newspaper, to keep the young ones entertained.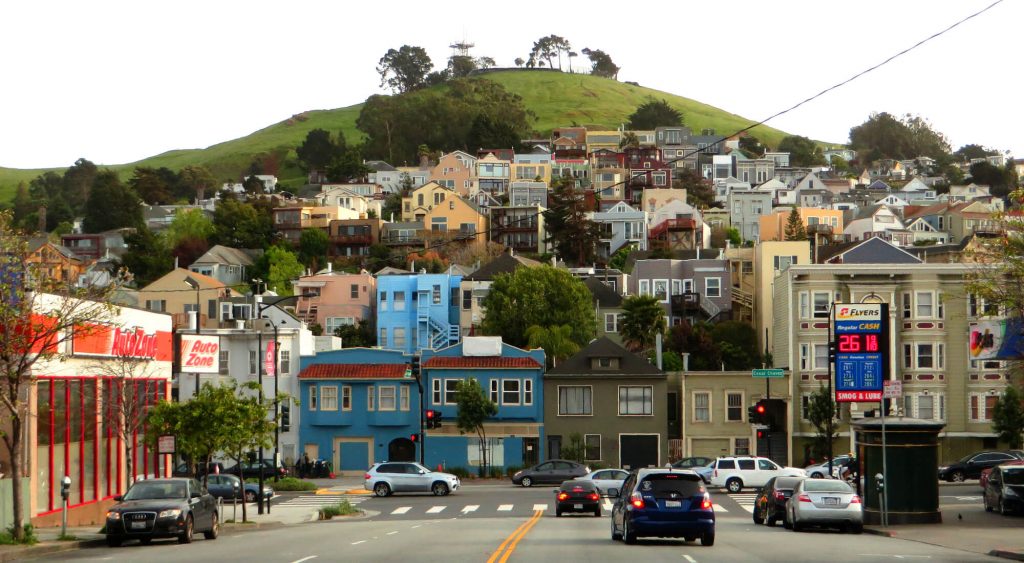 Cole Valley
Relatively small and close to Haight Ashbury, Cole Valley has become popular to families due to its proximity to big open spaces, wide sidewalks, and a tight-knit community that is also extremely-welcoming to your furry friends.
Lined with Victorian homes, real estate is priced higher here due to limited availability with median prices going as high as $1.5 million for a single-family while rent starts at $2,000 for a studio. Luckily, the neighborhood's low crime rate and children-friendly activities more than make up for its steep housing costs.
Residents genuinely care for their neighbors so you'll immediately feel at home. There are also plenty of small businesses and local shops. Don't be surprised if they start calling you by your name whenever you pop in for a visit. Plus, your children and your dogs can also frequently enjoy the outdoors by going to the nearby parks, Golden Gate Park, Tank Hill, or Interior Greenbelt. Finally, don't miss the annual Cole Valley Fair every September where you and your entire family can eat, dance, and play all day.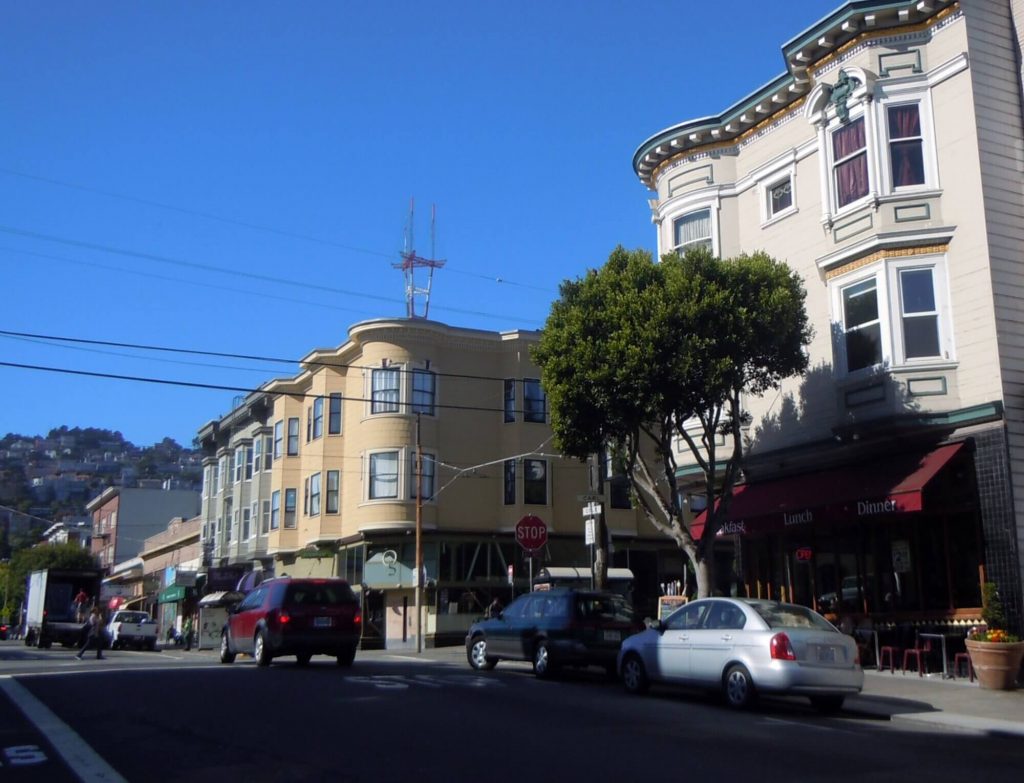 Noe Valley
One of the most desirable neighborhoods in the bay area, Noe Valley is also known as the stroller valley because of the numerous young families who have moved in this always-sunny and hilly area. Where else can you find a fitness class combining exercise with babies?
A quick stroll to 24th street and you'll find yourself amid cozy cafes, hip boutiques, and trendy eateries. For outdoor activities with your children and pets, you can check out the playground and sports areas at the Upper Rec Noe Center, hike at Twin Peaks, or enjoy a fun picnic at Dolores Park.
Although you'll be subjected to the student assignment system, you're lucky to have a few good nearby schools in this neighborhood to choose from such as James Lick Middle School, Alvarado Elementary School, and Mission Education Center Elementary School.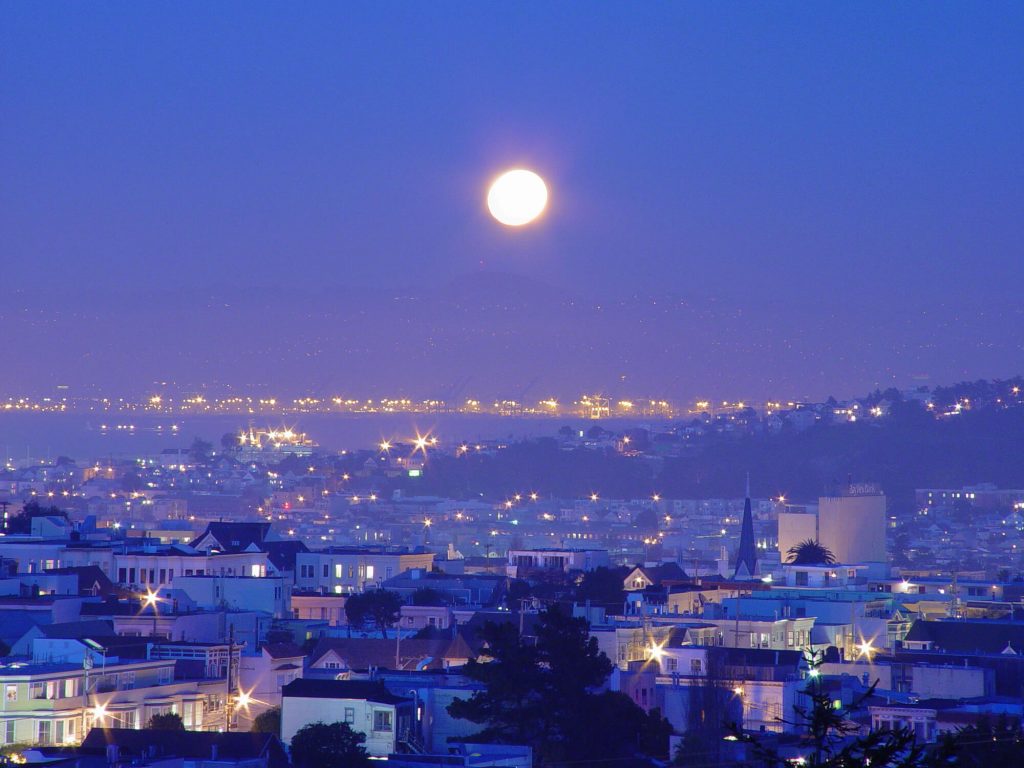 Outer Sunset
Voted by 7×7 as the best neighborhood for families, the Outer Sunset is a perfect base for families thanks to its low cost of living compared to areas near downtown and plenty of children-focused activities.
For active kids, the Ocean Beach is close by, the Golden Gates Park is a few minutes away and the San Francisco Zoo is just a short drive away. A handful of parks and playgrounds are also easily reachable. On weekends, you can also bring the entire family to Sunset Mercantile, an open-air weekend farmers market with around 40 to 80 vendors offering fresh produce, artisanal food items, arts and crafts, and live entertainment.
As for education, highly-rated schools are located within the neighborhood. When making your choices, consider looking at Lawton Alternative Elementary School, Key (Francis Scott) Elementary School, or Giannini (A.P.) Middle School.