Nice weather all year round, tree-lined sidewalks, and proximity to fun weekend destinations such as Lake Tahoe, San Francisco, and Yosemite National Park are just some of Sacramento's most notable characteristics.
Previously the center of the Gold Rush economic activities, the State Capitol takes pride in its rich history and culture. Currently, it has become one of the most sought-after California cities for those who can't stay away from the hustle and bustle but who also like a lower cost of living.
Whether you're still thinking about it or are already at the initial stages of the move, Cheap Movers Sacramento has rounded up the most important and exciting things you have to know before setting up your new home.
It's not cheap, but it's more affordable than other big California cities
The California capital ranked 22nd in the list of most expensive cities compared to other big cities in the U.S. Although monthly expenses average more than $2,000, with median rent prices almost at $1,500, it is still around 85% cheaper than San Francisco.
Your move can't come at a better time. The city's booming real estate industry continues to grow with several ongoing housing projects meant to attract people looking to live in more affordable cities.
You'll be safe from the big one
You know about California and its frequent shakes and tremors. In Sacramento, however, earthquakes are nothing to worry about. Because of its location, the city does not have many active fault lines, unlike the nearby bay area.
Although it is sometimes affected by wildfires and flooding, it remains a safe city that's less susceptible to natural disasters caused by climate change. It helps that the city also has a Climate Action Plan that promotes carbon footprint reduction and sustainability.
There are plenty of good schools to choose from
Whether you decide to stay right in the center of the city or one of the suburbs of Sacramento, you'll realize that each neighborhood has reputable schools that are perfectly suited for your little ones.
Land Park has Crocker Riverside Elementary School, and Washington Park has Bromwell Elementary School. Meanwhile, Folsom and Roseville are also ideal suburbs if you're looking for a friendly community and excellent schools to help raise your kids.
Trees are a big deal here
With over 23 percent tree canopy coverage, Sacramento, without a doubt, deserves its moniker, "City of Trees." It's the greenest city in the US and ranks third among the major cities worldwide, next to Vancouver and Singapore.
If you enjoy long and leisurely walks, you can take advantage of the greenery by heading to the city's many parks, including Capitol Park, McKinley Park, and William Land Regional Park. Autumn is an incredibly beautiful time to see the breathtaking leaves change in color.
On your walk, take the time and have fun identifying the different trees from oak, elm to maple. You can also join the Sacramento Tree Foundation and volunteer in their many tree-planting programs.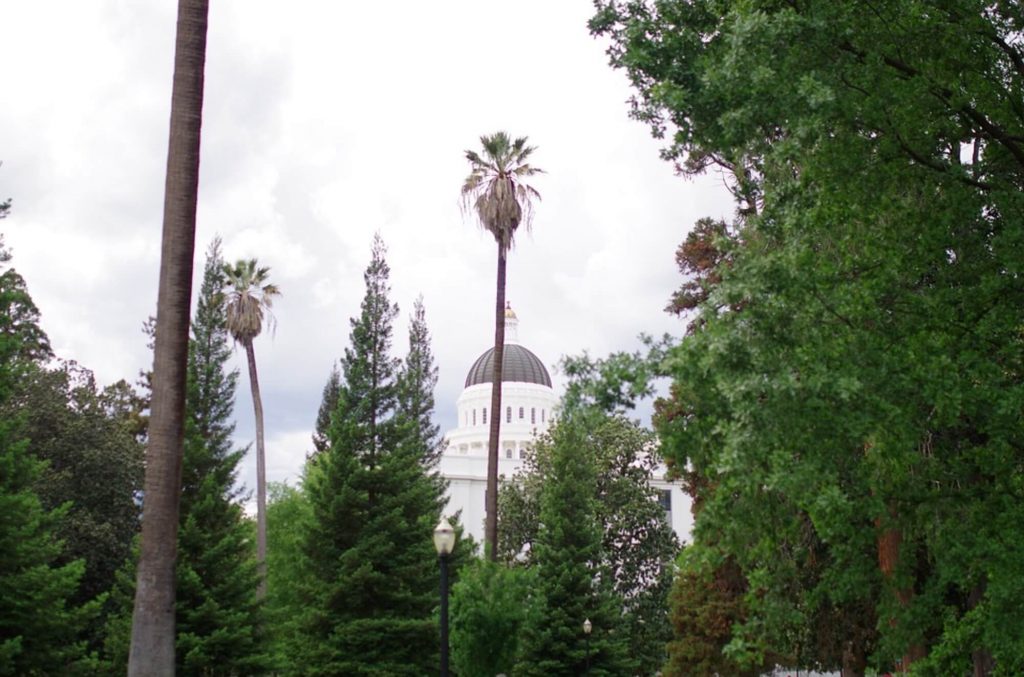 You'll be spoilt for choice when it comes to dining
Another nickname the city is proud of is "Farm-to-Fork Capital of America."  Surrounded by large farms, Sacramento is home to fresh produce quickly turned into sophisticated dishes. Seasonal and fresh ingredients are the foundation of the city's top restaurants, so you can expect menus to change regularly.
If you would like to sample what the city has to offer, take your pick from The Chef's Table, Grange Restaurant and Bar, or The Farm Table. You can also get in touch with Local Roots and Sactown Bites, which offer farm-to-fork food tours and showcase the most delicious food and drinks in town. Plus, the annual Farm-to-Fork Festival is always something to look forward to every September.